I removed the keyboard from the A1200 making sure to carfully detach the ribbon cable from the pcb connector.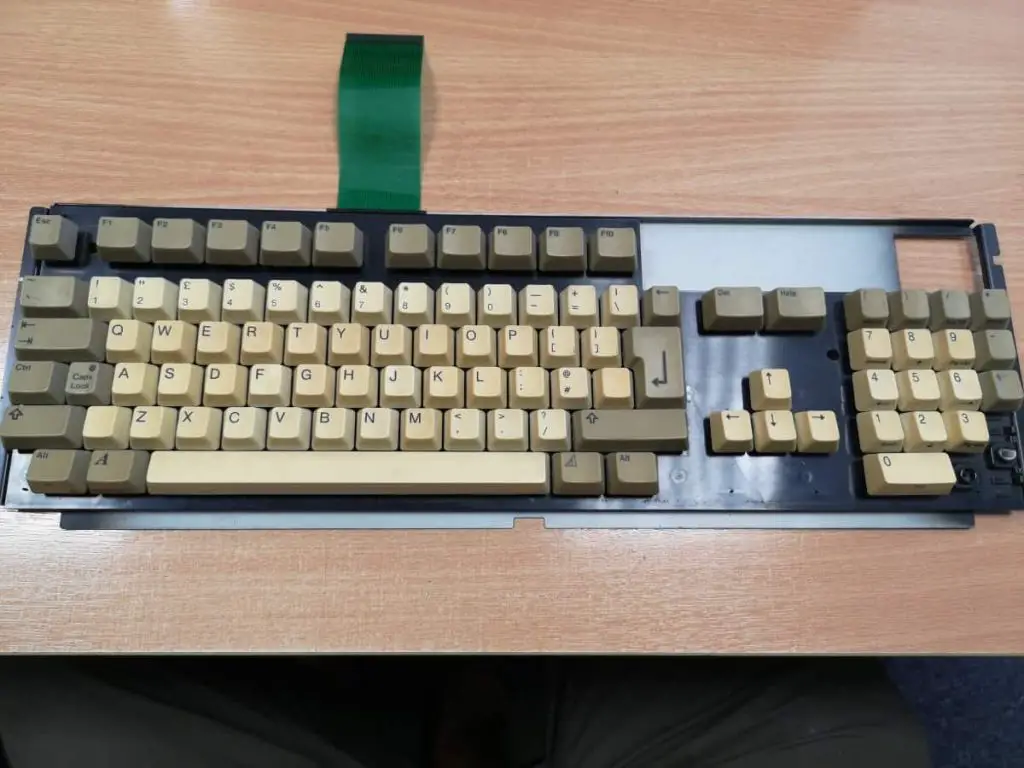 Next I carfully started to remove each of the keys from the keyboard using a key cap puller tool similar to the one below.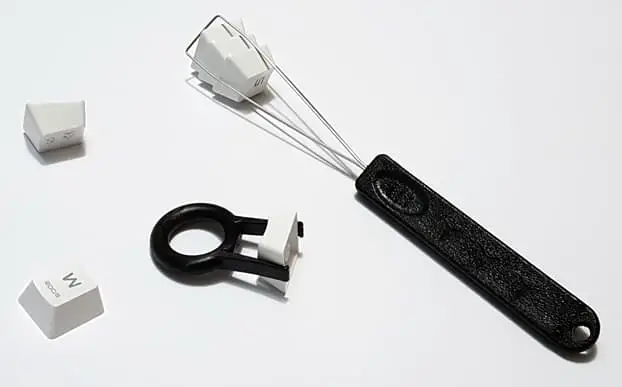 As you can see the keyboard is very dirty underneath the keycaps and will need a good clean.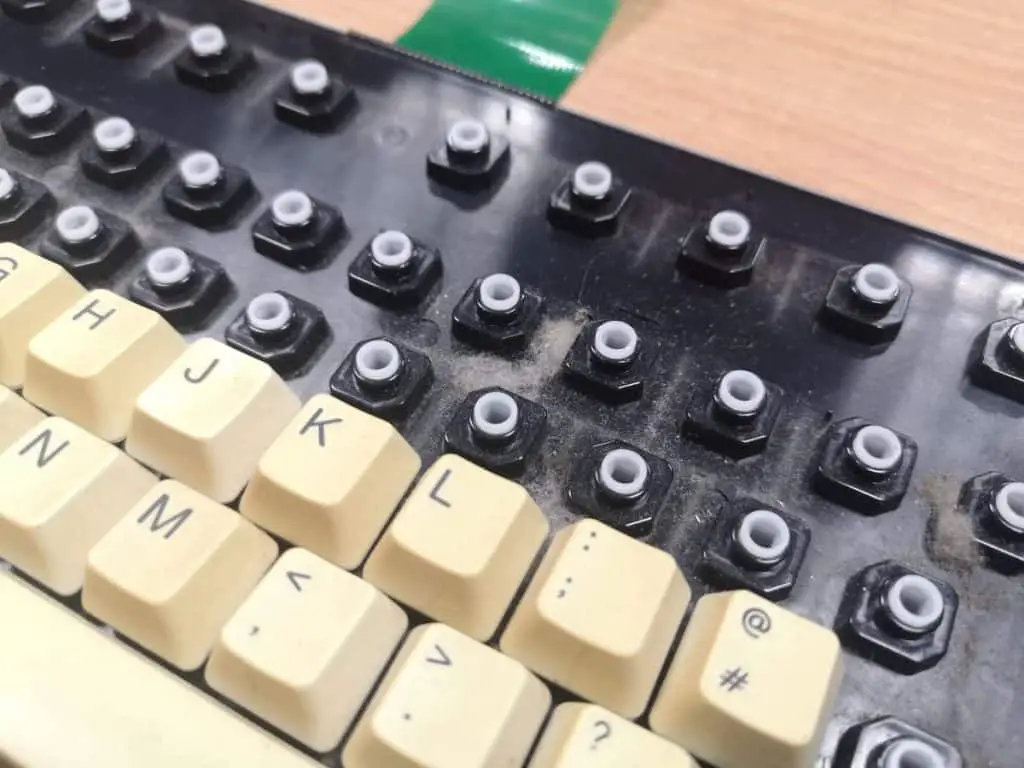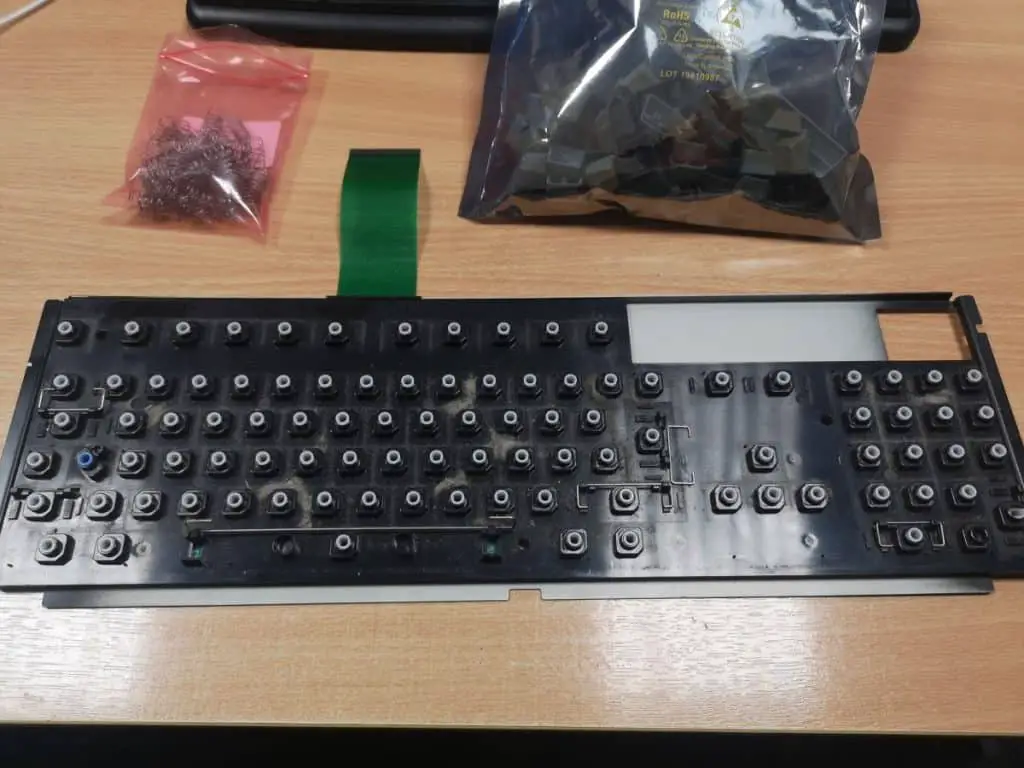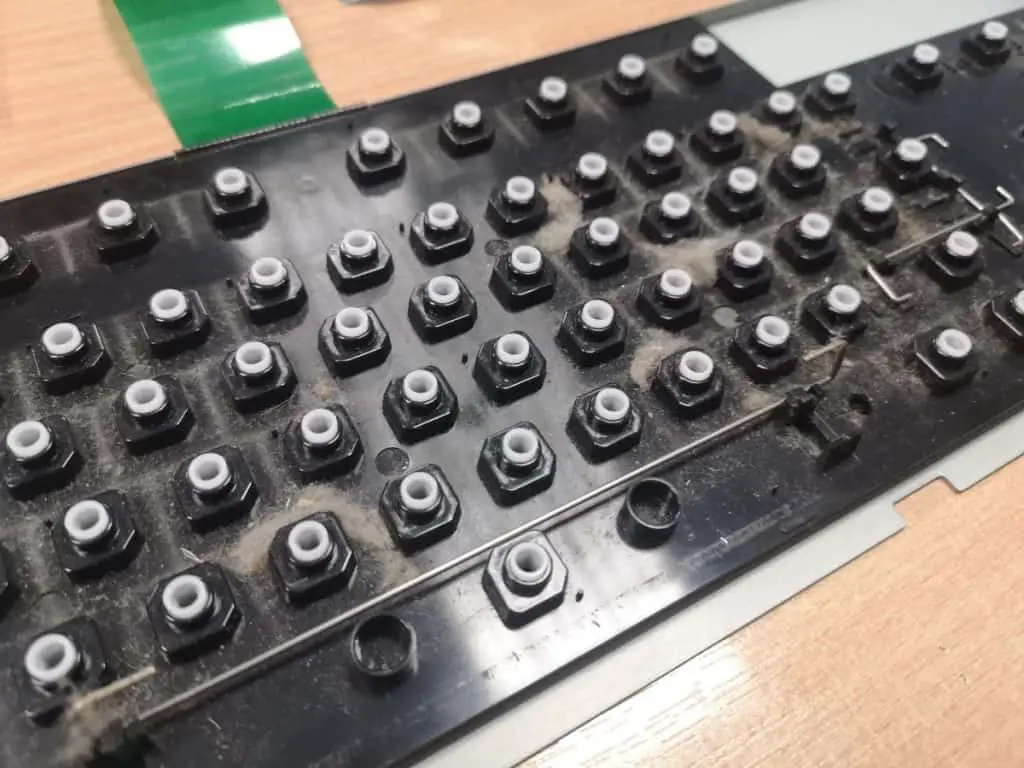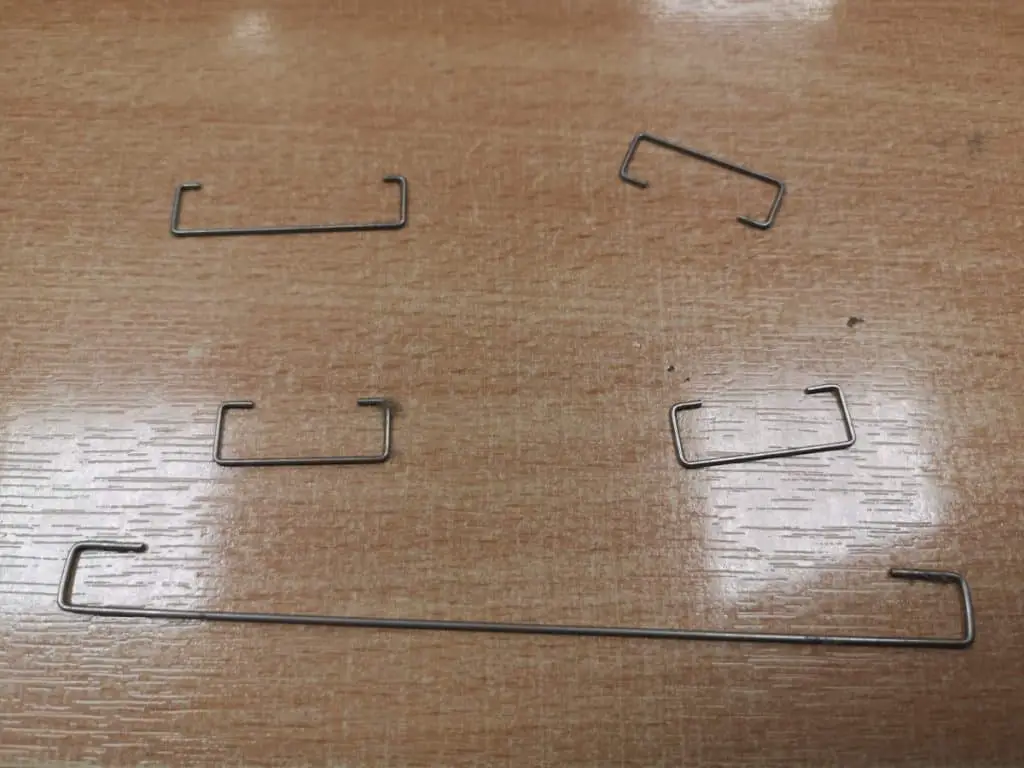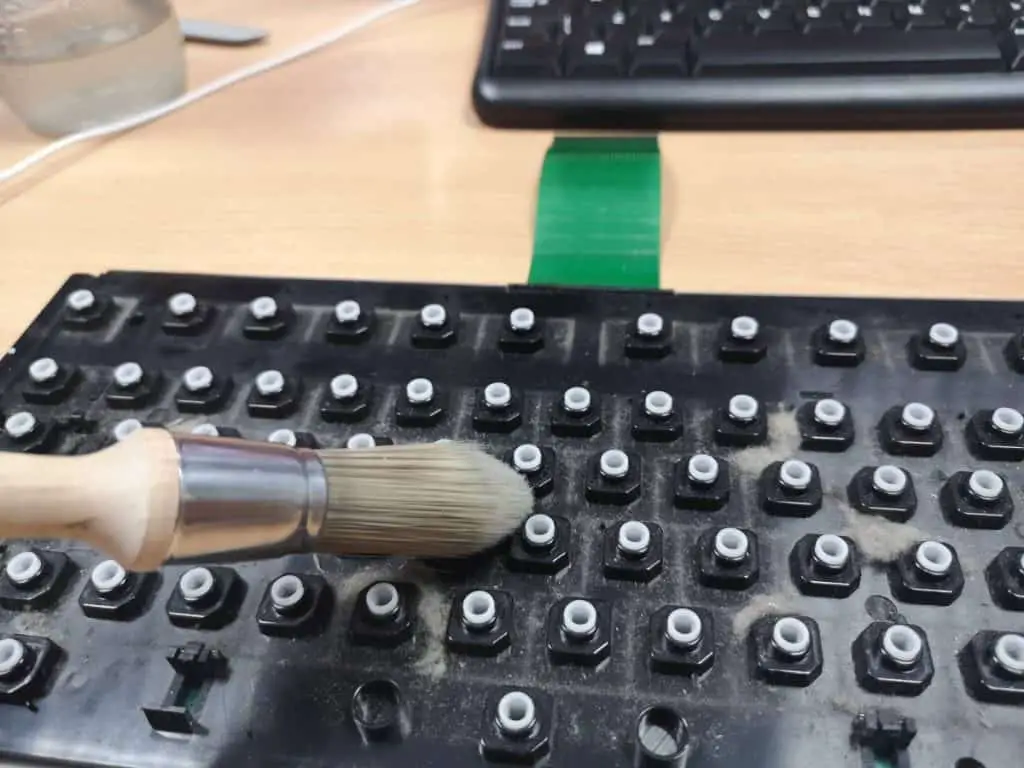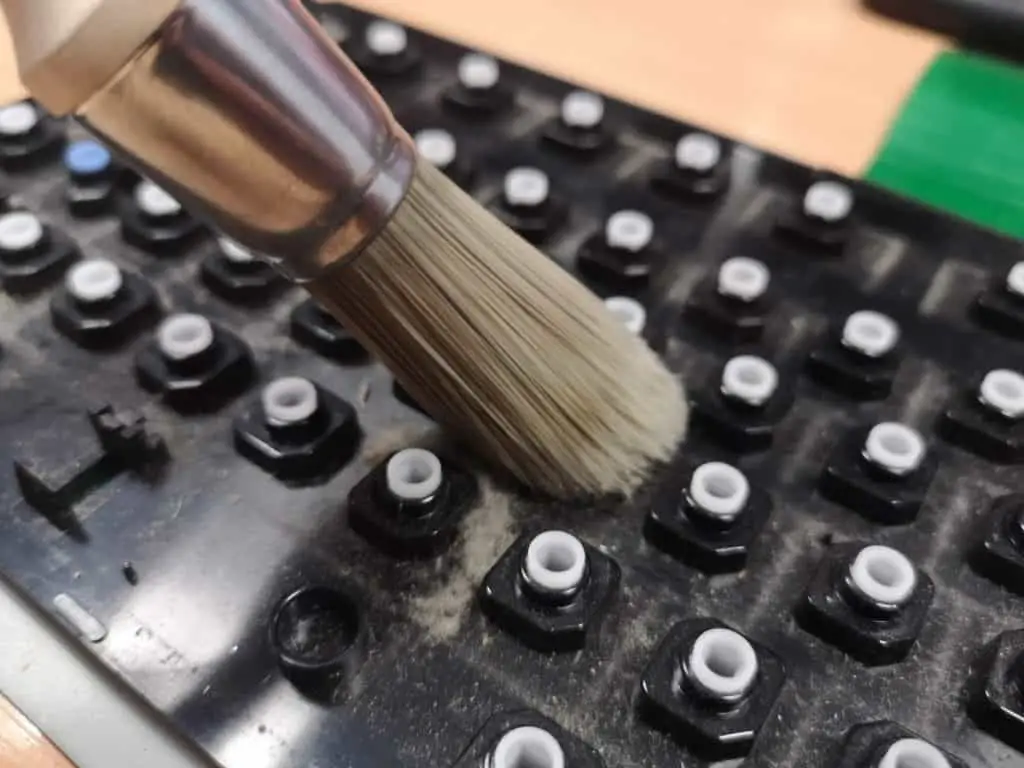 amiga 1200 keyboard connector
amiga 1200 keyboard membrane
Get a replacement Amiga 1200 keyboard membrane here
amiga 1200 keycaps