The Amiga 1200 is one of my favourite retro computers, and they are still a popular choice in the retro computer community. Whether your already own one that you are looking to sell or have the urge to purchase one for your collection, there are many factors that contribute to the price of one nowadays. This is an up to date look at what kind of money you can expect to sell one for and also what kind of machine including its condition you can get for your money.
I will start buy looking at where the best places to look for one if you are looking to purchase one for your collection or just for a bit of retro gaming nostalgia.
A good place for buying or selling any Commodore items including Amigas is Amibay.com. You can definatly get more of a bargain when it comes to buying an Amiga on Amibay compaired to Ebay. Here is a link to all of the Amiga stuff on Amibay
Ebay has definatley got more inflated prices but there is always a good choice available. Also if you are selling you can probably get a better price if your Amiga 1200 is in working order. Here is a link to a the Amiga 1200's currently on Ebay.
Boxed Amiga 1200 packs such as The Desktop Dynamite pack can go for as much as £410 or more like in this Recapped example that has buy it now price: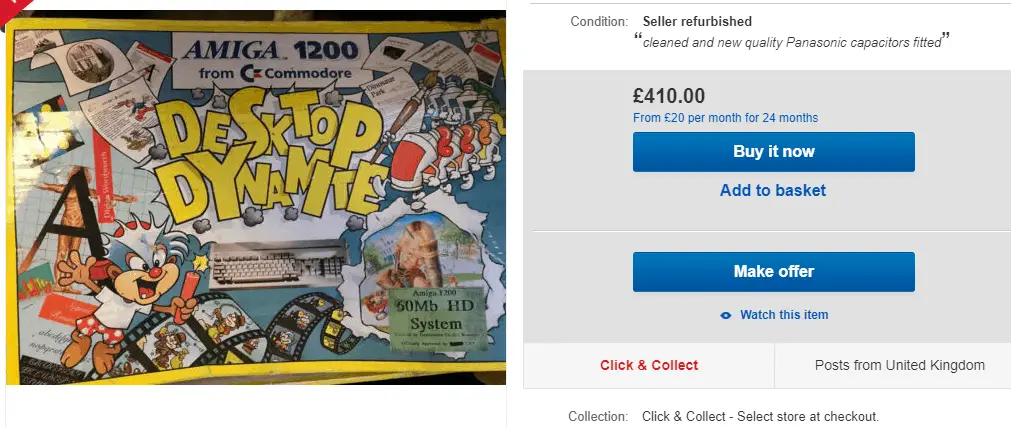 This fully working but unboxed A1200 was sold for £200 which is a bargain as far as I'm concerned: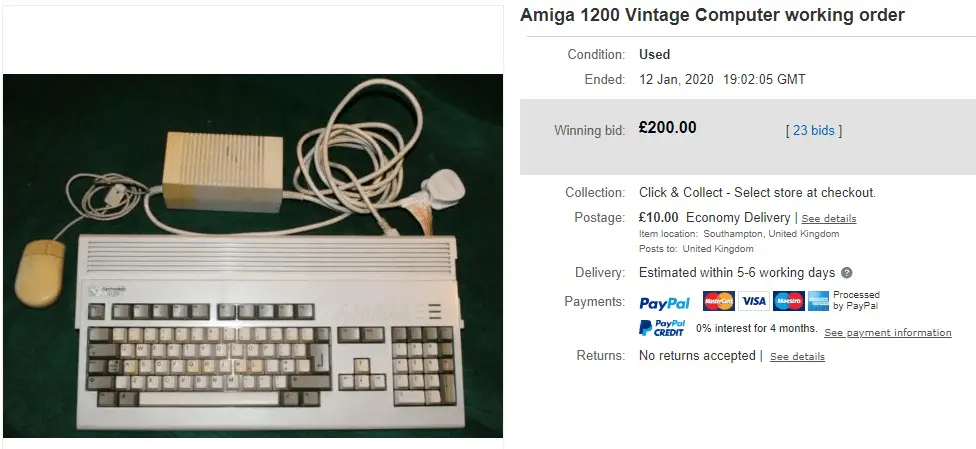 A good cheaper alternative to the Amiga 1200 is the Amiga 600 and can also be picked up from Amibay and Ebay. Check out this article here How Much is an Amiga 600 Worth.