Most new HDTVs do not have an RF input, so if like me you like to use your old retro hardware such as a SNES, Commodore 64 or ZX Spectrum without any modifications on a modern big screen TV you will need a way of converting the RF output of the hardware to a HDMI compatable input.
Most conversion devices available with work in the opposite way to which you need. These devices will take a HDMI input and convert it to an RF signal so you can use new equipement such as PVRS and Amazon fire sticks an use them on an older TV. These devices are NOT what you need. I can be confusing for some what they need and may end up wasting money on the wrong device.
This article is designed to help you find the correct converter and save you the time and money getting the wrong device or cable.
The device that you need is know as an RF Demodulator. This will demodulate the signal back into an analogue video signal then digitise the signal into a format compatable with DVI and HDMI.
Here are some Products that will do the Job.
Professional RF Coax To HDMI DVI Demodulator TV Tuner For PAL B/GS System.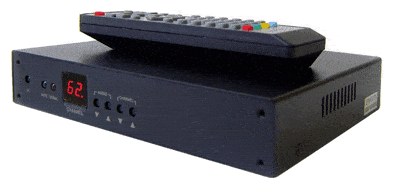 This is an RF coaxial to HDMI video and audio demodulator , it will convert RF modulated television signals into digital HDTV formats for displaying on a modern HDTV via HDMI.
Not only does it convert the signal to HDMI but is also enhances the analogue signal quality to the HDTV standared of 1080p HDMI or 1920×1200 pixels DVI format.
Get one here: https://amzn.to/39DPitZ
RF Coax To 1080p HDMI Component YPbPr Video Demodulator TV Tuner For NTSC System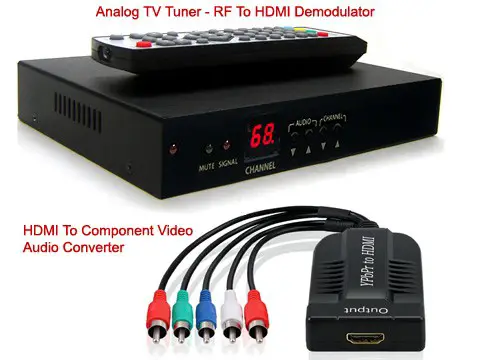 This RF coax to HDMI + Component YPbPr video audio demodulator is a professional grade TV channel decoder, designed for converting analog coax TV signals or RF modulated signals into digital HD formats for applications such as displaying, recording, or further A/V broadcast and distribution.
This rack mountable RF demodulator is a stand alone TV tuner with support of full TV channel frequencies and can decode all standard UHF/VHF TV, CATV and satellite coax output channels for NTSC systems. 
Get one here: https://amzn.to/39DPitZ